Details:

A mother or a father can receive parent's money up to 12 months. Two more months will be subsidised if the other partner demands parental leave too. The government wants fathers to play a more active role in child rearing. Before 2007, only 5 per cent of German fathers required parental leave. This number has increased to 25% in 2010. Part-time work up to 30 hours is compatible with parental leave. Students, apprentices or child minders may benefit from the new payment even if they work longer. If the other parent asks for the benefit in this two-months-time the payment depends of the net income of this partner before the confinement.

Parental leave has to be seen differently from paid maternity leave which generally starts six weeks before the confinement and ends eight weeks after it. This payment will be cleared with the paid parental leave. Parent's money will neither be taken into account up to the amount of 300 € with housing subsidy nor does it touch claims to maintenance. In general parents have to demand the parent's money at their local youth welfare office. Until the end of 2010, parent's money to the amount of 300 has not been considered as income of people receiving welfare or unemployment money II. From 2011, there will no longer be such a privilege for this group of people apart one exception: if the beneficiary has worked before the confinement and parent's money is a compensation for the loss of wage, parent's money will not reduce welfare or unemployment money II to the amount of maximal 300 €.

In addition to the parent's money, child allowance is paid to all children under 18 years in Germany regardless of the parent's income (from 2010 184 € for each of the first two children, 190 € for the third child and 215 € for each subsequent child).

The total amount of money that is spent on paid parental leave benefits is 4.8868 billion euros in 2011. Germany's federal budget bears the costs.

(Source: Statistical Yearbook 2013 p. 220 of the German Federal Statistical Office).



The complement of the paid parental leave is

the right of employees

to demand a time-out of their employment contract's obligation to work. Parents may demand a parental leave up to three years after the birth of the child. This means that an employee may return to work after three years at the same conditions but he or she won't get a wage during the leave. Employers have no chance to refuse the release. A mother or a father intending to stay away from work after the birth has to ask the employer at least seven weeks before the begin of the leave. Under certain conditions an employer has the obligation to offer half-time-work to the employee taking parental leave. In the time from asserting the parental leave until its end an employee may not be dismissed. If the employer wants to end the work-relationship at the end of the parental leave he has to do so with a three months notice.

Experiences

with the new system



In the year 2010, there were around 810,000 mothers and fathers who got paid parental leave support. There were 499,000 applications by single parents and 155,000 by both parents. 25% of the fathers of the 678,000 babies born in 2010 decided to receive this social benefit. But 76% of these fathers wanted to have this support for the wage lost by the reduction of working time for not more than two months. Only 6% of the fathers voted for a support of twelve months. Nearly two thirds of these couples received this support together for a relatively short time, mainly two months (which demands that none of the parents works longer than 30 hours a week). There was no overlap in time in approximately one third of the cases with two beneficiaries.

In the year 2010, 38% of the supported parents got only the minimum amount of 300 euro. But the average sum paid as parental leave support was 964 euro (mothers 878 euro, fathers 1,201 euro). If fathers apply for paid parental leave benefits, they generally do this for the first three months of the newborn child (41%). Every fifth father opted for a support after the first year of the child.

The participation of fathers in paid parental leave is higher if the mother has been working before the confinement (32% compared to 12% of non-working women).

(Source:Press release of the German Federal Statistical Office nr. 221 of 2012-06-27).

In

2011

, the participation of fathers in paid parental leave benefits climbed to 27.3% (mothers 95%, for children born in 2011). But 77% of the fathers demanded the benefits for not longer than two months, only 7% of the fathers applied for a support during twelve months. But 90% of the mothers got this benefit for a minimum of twelve months. The average parental leave support for fathers was 1,204 euro and 868 euro for mothers, the average sum without distinction by gender was 961 euro.

(Source: Press release of the German Federal Statistical Office nr. 176 of 2013-05-27).





Social Background



The number of underage children in Germany has dropped from 15.2 million in 2000 to 13.1 million in 2010. It is expected that this decline will continue. There are significant differences between the West and the East of Germany. In the East, the number fell by nearly 29%, in the West by 10% to eleven million children. Most children still live with their married parents in a family (West: 79%, East: 58%). The amount of children living with only a single parent is 15% in the West and 24% in the East. 6% of the children in the West and 17% in the East live in households where the parent lives with a partner and is not married.

For the majority of children living with both parents (51%) it is normal that both parents work (at least part-time), 38% of such children have only one working parent, and 11% have parents who both do not work.

We can find day care places for 23% of the children under three years on 1 March 2010, in 2006 the rate was only 14%. It is the intention of the federal government to have 750,000 day care places in 2013 which means that still 280,000 places have to be created.

For 33% of the children with a single parent social transfer payments are the main income whereas for 92% of children with intact family structures the labour income of the parents is the most important financial basis.

The statistics say that in Germany children are not more endangered by poverty than the average population. In 2008, 15.5% of the entire population were endangered by poverty. The rate for children under 18 years was 15%.

(Source: press release of the German Federal Statistical Office nr. 285 2011-08-03).



In Germany, the parents of approximately every third newborn child are not married. The number has risen from 15% in 1990 to 33% in 2010. The number increased significantly in the late 1990ies and has slowed in the last years. But there is also an increase of marriages with common premarital children from 8% in 1991 to 20% in 2010. Compared with other European countries, the rate of newborn children whose parents are not married is below the European average of nearly 38% in 2009. The highest rate can be found in Estonia with 59%, the lowest in Greece with 7%. Other countries: France 53%, United Kingdom 46%, Austria 39%, Italy 24%.

(Source: press release of the German Federal Statistical Office nr. 294 2011-08-12).
Changes from 2011:
In autumn 2010 some changes to the law on parental leave have passed the German parliament:
Parents with very high income will no longer get this benefit. This applies to unmarried people with incomes more than 250,000 € or married couples with more than 500,000 € a year.
Parents with an income of more than 1,240 € per month will only get a support of 65 % of the last net income. The maximum amount of 1,800 € will be kept.
Paid parental leave benefits will be fully treated as income that reduces welfare or unemployment money II (= welfare for those who are able to work). Exception: If parent's money is a compensation for the loss of salary, maximal 300 € will not be taken into account.
Fertility rates of women in Europe in 2012 (according to EUROSTAT, the statistical office of the European Union)
Country
Rate
Austria
1.44
Belgium
1.79
Bulgaria
1.50
Croatia
1.51
Cyprus
1.39
Czechia
1.45
Denmark
1.73
Estonia
1.56
Finland
1.80
France
2.01
Germany
1.38
Great Britain and Northern Ireland
1.92
Greece
1.34
Hungary
1.34
Iceland
2.04
Ireland
2.01
Italy

1.43
Latvia
1.44
Lithuania
1.60
Luxembourg
1.57
Former Yugoslav Republic of Macedonia
1.51
Malta
1.43
Netherlands
1.72
Norway
1.85
Poland
1.30
Portugal
1.28
Romania
1.53
Russia (2009)

1.54
Serbia
1.45
Slovakia
1.34

Slovenia
1.58
Spain
1.32
Sweden
1.91
Switzerland
1.52
(Source: Eurostat)


In 2014, approximately 715,000 children were born in Germany, 33,000 more than the year before.

(Source: press release of the German Federal S

tatistical Office

nr. 302 2015-08-21

).

In contrast, 99,700 abortions were counted in Germany in 2014, 3% less compared with 2013.

(Source: press releases of the German Federal Statistical Office

nr 85 2015-03-10).

The fertility rate of women in Germany was 1,39 in 2010, 1.36 in 2009 and 1.38 in 2008. The rate is a little bit higher in the East of Germany (1.46 compared to 1.39 in the West).

(Source: press release of the German Federal Statistical Office

nr. 301 2011-08-18

).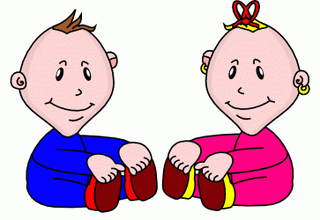 Advertisement
Average age of first time mothers:

In Germany, the median age of mothers at the first childbirth was 28.8 years in 2009

(both married and not married mothers were included in this statistics)

. Unmarried mothers gave birth to their first child earlier than married mothers (27.3 years compared to 30.0 years). When compared regionally, mothers with a first born child are younger in the East as mothers in the West of Germany (East: 27.2, married mothers: 29.4 and unmarried mothers 26.5 years; West: 29.1, married mothers 30.0 and unmarried mothers 27.5 years). In 2009 in the East of Germany, 74% of the first born children had parents who were not married.

(Source: press release of the German Federal Statistical Office nr. 442 2010-12-02).